Free transport
24/7 security
Lowest price
Rent from one week
Free transport
24/7 security
Lowest price
Rent from one week
Do you rent a workspace or not?
11 December 2019
By elsemieke
Reading time:
4
minutes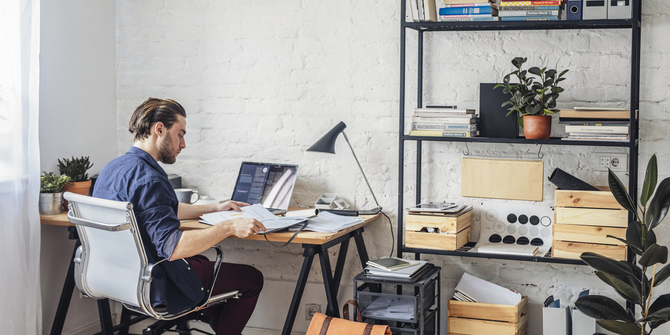 More space for business
Some freelancers have their workspace at home, others choose to rent one. Whether it is better to work from home or to do this externally is different for every freelancer and situation. It depends, for example, on the work and how much physical contact you have with customers. There are pros and cons to both options.
Advantages and disadvantages of renting an external space
Do you have a lot of physical contact with customers or clients? Then it will look more professional if you receive them in an office instead of in a former garage or bedroom furnished as an office. In addition, novice self-employed workers usually do not immediately think of expansion their company. But if they later decide to expand and hire staff, the home workspace is often too small. With a rented workspace you are a lot more flexible.
Furthermore, freelancers are allowed to deduct various rental costs from the tax, which can make renting workspacet more financially attractive. But that doesn't mean that renting workspace is cheap. Especially for freelancers who do not have many appointments with clients or who are on the road a lot, a rented external workspace is therefore often an unnecessary cost item. Another disadvantage of rented workspace is that, just like with a 'normal' ​job, you may have to deal with traffic jams.
Advantages and disadvantages of a workspace at home
Placing some office furniture in an unused bedroom or quiet corner of the living room is enough for many starting freelancers. Others make an office in an extension of the house. A workspace at home does not have to cost much. The money you save by creating your workplace at home is therefore an important advantage. Commuting during rush hour is also a thing of the past if you choose for workspace at home. And those who do not have or want to use a car are not immediately dependent on public transport. As with a rented space, the costs of a workspace at home can also be deducted from the tax, provided it meets a number of conditions, such as a private entrance. There are of course also disadvantages to a home office: it costs your living space and it can be somewhat lonely.
Flex place or sharing a place 
If you are in doubt between renting a space or working from home, you can also choose for a flexible workplace in a specially equipped office building. There you can rent meeting or work space when you need it. That is a lot cheaper than renting a permanent workspace that may often be empty. There are simple offices with flexible workplaces and variants with all kinds of facilities, such as a reception and fitness room. It is also possible to share a rented workspace with other freelancers. In addition to the financial advantage, this also immediately provides a handy network.
When you decide to have a workplace at home, it can be useful to go for a smart mailbox. That way you keep your private life and work nicely separated! Do you want to stay informed about our business blogs and services?  Keep an eye on our blog page!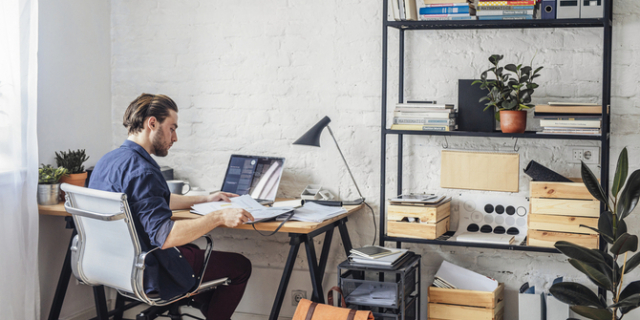 More space for business
Some freelancers have their workspace at home, others choose to... Continue reading
Moving tips
Seniors and elderly often move to a smaller house at some po... Continue reading