Free transport
24/7 security
Lowest price
Rent from one week
Free transport
24/7 security
Lowest price
Rent from one week
Rent a storage unit in
ALLSAFE Self Storage Amsterdam West
Directions
More information
Close information
Opening hours renters :
06:00 – 23:00 / 24 hour access possible
| | Reception | Telephone |
| --- | --- | --- |
| Wo | 09:00 - 18:00 | 08:00 - 21:30 |
| Do | 09:00 - 18:00 | 08:00 - 21:30 |
| Vr | 09:00 - 18:00 | 08:00 - 21:30 |
| Za | 09:00 - 17:00 | 08:30 - 17:30 |
| Zo | Closed | 11:00 - 17:30 |
| Ma | 09:00 - 18:00 | 08:00 - 21:30 |
| Di | 09:00 - 18:00 | 08:00 - 21:30 |
Opening hours renters: 06:00 – 23:00 / 24 hour access possible
| | Reception | Telephone |
| --- | --- | --- |
| Wo | 09:00 - 18:00 | 08:00 - 21:30 |
| Do | 09:00 - 18:00 | 08:00 - 21:30 |
| Vr | 09:00 - 18:00 | 08:00 - 21:30 |
| Za | 09:00 - 17:00 | 08:30 - 17:30 |
| Zo | Closed | 11:00 - 17:30 |
| Ma | 09:00 - 18:00 | 08:00 - 21:30 |
| Di | 09:00 - 18:00 | 08:00 - 21:30 |
Hide opening hours

Erwin Prins
Location manager
Choose your storage type and calculate your price
Promotion
NOW: 1st MONTH FOR FREE + FREE TRANSPORT
How much space do I need?
Easily calculate your required storage space in 1 minute
Free transport
Use our moving van or trailer for free to transport your belongings to ALLSAFE.
24/7 security
Our units are secured 24 hours a day, 7 days a week. And each unit has its own alarm.
Lowest price
Have you seen the same unit for a better price? Then ALLSAFE offers the lowest price guarantee.
Rent from one week
You can already rent a unit from 1 week. Units can also be canceled weekly.
This is what our customers think of ALLSAFE Amsterdam West
Make your storage easier with:
Moving tips
Seniors and elderly often move to a smaller house at some po... Continue reading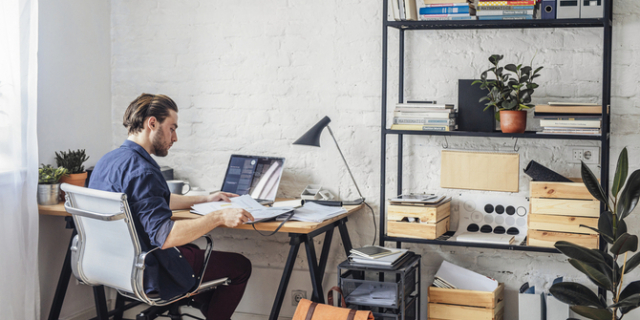 More space for business
Some freelancers have their workspace at home, others choose to... Continue reading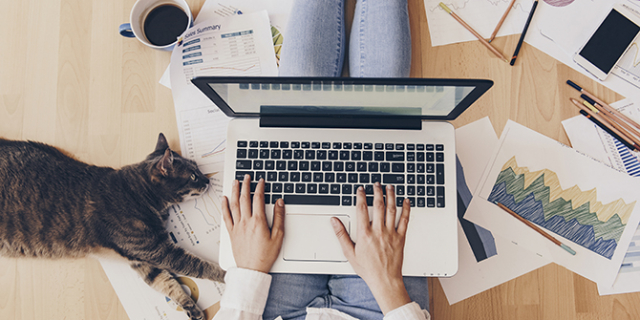 More space for business
Are you in favor of the 'new way of working'? Mo... Continue reading
STORAGE SPACE RENTAL IN AMSTERDAM-WEST
Are you looking for storage space in Amsterdam-West? You can rent these easily and quickly at ALLSAFE Mini Storage. ALLSAFE has storage spaces for individuals and companies. For example, you can go to ALLSAFE in Amsterdam-West for household storage, business storage, storage for your motorcycle, car, boat or caravan and more.
At ALLSAFE in Amsterdam-West you can choose from more than 20 different sizes of storage space, from 1 cubic meter to 120 cubic meters. You can rent a storage space in Amsterdam-West for as little as €1.40 per week. You can rent very flexible storage space from us, whether this is for a longer period of time or for one week. For example, because you are planning a move or renovation and need storage for a short period of time. Or when you are permanently short on space and want to rent storage space in Amsterdam-West for an indefinite period.
Easily accessible
The location in Amsterdam-West is located near the CBR and is within walking distance of Sloterdijk station. Many individuals and companies in Amsterdam and the surrounding area rent storage space at our location in West. Our storage location is also easily accessible from Zaandam, Haarlem and Hoofddorp.
You are assured of the best quality and service with the Lowest Price Guarantee. This Lowest Price Guarantee also applies to temporary storage offers from other providers in the Amsterdam-West region. The storage area is permanently secured and has heating. This keeps your belongings in the storage area in top condition.
Free tour
The location manager in Amsterdam-West is an expert in the field of space. When visiting our storage location, he can advise you on the right storage space and how you can create space efficiently. In addition, he can also tell you everything about our extra services in Amsterdam-West. Such as the rental of removal vans and trailers, renting a postal address, parcel shipping and goods receipt and our moving services.
ALLSAFE Mini Storage also has locations in Amsterdam South, Amsterdam Centrum and Weesp .