Free transport

24/7 security

Lowest price

Rent from one week
Free transport
24/7 security
Lowest price
Rent from one week
Rent a storage unit in
ALLSAFE Self Storage Tilburg
Directions
More information
Close information
Opening hours renters :
06:00 – 23:00 / 24 hour access possible
| | Reception | Telephone |
| --- | --- | --- |
| Zo | Closed | 11:00 - 17:30 |
| Ma | 09:00 - 18:00 | 08:00 - 21:30 |
| Di | 09:00 - 18:00 | 08:00 - 21:30 |
| Wo | 09:00 - 18:00 | 08:00 - 21:30 |
| Do | 09:00 - 18:00 | 08:00 - 21:30 |
| Vr | 09:00 - 18:00 | 08:00 - 21:30 |
| Za | 09:00 - 17:00 | 08:30 - 17:30 |
Opening hours renters: 06:00 – 23:00 / 24 hour access possible
| | Reception | Telephone |
| --- | --- | --- |
| Zo | Closed | 11:00 - 17:30 |
| Ma | 09:00 - 18:00 | 08:00 - 21:30 |
| Di | 09:00 - 18:00 | 08:00 - 21:30 |
| Wo | 09:00 - 18:00 | 08:00 - 21:30 |
| Do | 09:00 - 18:00 | 08:00 - 21:30 |
| Vr | 09:00 - 18:00 | 08:00 - 21:30 |
| Za | 09:00 - 17:00 | 08:30 - 17:30 |
Hide opening hours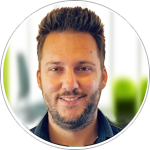 Pim Hoefnagel
Location manager
Choose your storage type and calculate your price
Promotion
NOW: 1st MONTH FOR FREE + FREE TRANSPORT
How much space do I need?
Easily calculate your required storage space in 1 minute
Free transport
Use our moving van or trailer for free to transport your belongings to ALLSAFE.
24/7 security
Our units are secured 24 hours a day, 7 days a week. And each unit has its own alarm.
Lowest price
Have you seen the same unit for a better price? Then ALLSAFE offers the lowest price guarantee.
Rent from one week
You can already rent a unit from 1 week. Units can also be canceled weekly.
This is what our customers think of ALLSAFE Tilburg
Make your storage easier with:
Moving tips
Seniors and elderly often move to a smaller house at some po... Continue reading
More space for business
Some freelancers have their workspace at home, others choose to... Continue reading
More space for business
Are you in favor of the 'new way of working'? Mo... Continue reading
STORAGE SPACE RENTAL IN TILBURG
Do you want to rent storage space in Tilburg? ALLSAFE Mini Storage Tilburg offers various options for individuals and companies. Rent storage space in Tilburg today, such as household storage, parcel dispatch and receival of goods, motorcycle storage or post boxes. ALLSAFE Mini Storage Tilburg is located at the Tilburg/Riel/Goirle intersection, close to the A58 motorway, only 5 kilometers from Belgium. In addition to the central location, you enjoy extra convenience due to our extended opening hours when you have a storage space in use. You can visit your space seven days a week from 06:00 to 23:00, if desired even 24 hours a day!
AT OUR STORAGE CENTER TILBURG
You are assured of the best quality, safety and service with the Lowest Price Guarantee. This Lowest Price Guarantee also applies to temporary storage offers from other providers in the Tilburg region.
Many individuals who are going to move or renovate temporarily rent a storage space so that they have space to manage their relocation or renovation. You can rent storage space from ALLSAFE for as little as one week, where you can choose from many different sizes. For example, we rent storage spaces from 1 cubic meter from € 1.40 per week. You determine the size of the storage space and how long you rent. With a notice period of 1 week you can rent very flexible storage space in Tilburg.
When you choose to rent storage space in Tilburg at ALLSAFE Mini Storage, you can choose between storage spaces on the ground floor or on one floor. All areas are easily accessible, where you can use our transport carts and goods lifts for free. The loading and unloading of your stuff is completely covered, so you don't have to worry about bad weather conditions.
FREE MOVING BUS OR TRAILER
Do you need transport to take your belongings to storage? Every new tenant can make free use of our moving van or trailer for a number of hours. In addition, you can also use the relocation help or moving service that gives you a hand with lifting and transporting your belongings.
Do you want to know more about renting storage space at ALLSAFE Mini Storage in Tilburg? Then come by! Our Location Manager  will gladly provide you with suitable storage advice during a free tour. With his years of experience in dividing spaces, he can estimate which storage space is easiest for you to use.
ALLSAFE STORAGE NORTH BRABANT
Not looking for storage in Tilburg, but looking for storage space in North Brabant? We are always close by, view our storage spaces in North Brabant.