Free transport

24/7 security

Lowest price

Rent from one week
Free transport
24/7 security
Lowest price
Rent from one week
Rent a storage unit in
ALLSAFE Self Storage Groningen
Directions
More information
Close information
Opening hours renters :
06:00 – 23:00 / 24 hour access possible
| | Reception | Telephone |
| --- | --- | --- |
| Za | 09:00 - 17:00 | 08:30 - 17:30 |
| Zo | Closed | 11:00 - 17:30 |
| Ma | 09:00 - 18:00 | 08:00 - 21:30 |
| Di | 09:00 - 18:00 | 08:00 - 21:30 |
| Wo | 09:00 - 18:00 | 08:00 - 21:30 |
| Do | 09:00 - 18:00 | 08:00 - 21:30 |
| Vr | 09:00 - 18:00 | 08:00 - 21:30 |
Opening hours renters: 06:00 – 23:00 / 24 hour access possible
| | Reception | Telephone |
| --- | --- | --- |
| Za | 09:00 - 17:00 | 08:30 - 17:30 |
| Zo | Closed | 11:00 - 17:30 |
| Ma | 09:00 - 18:00 | 08:00 - 21:30 |
| Di | 09:00 - 18:00 | 08:00 - 21:30 |
| Wo | 09:00 - 18:00 | 08:00 - 21:30 |
| Do | 09:00 - 18:00 | 08:00 - 21:30 |
| Vr | 09:00 - 18:00 | 08:00 - 21:30 |
Hide opening hours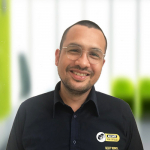 Ricardo Zonneveld
Location manager
Choose your storage type and calculate your price
Promotion
NOW: 1st MONTH FOR FREE + FREE TRANSPORT
How much space do I need?
Easily calculate your required storage space in 1 minute
Free transport
Use our moving van or trailer for free to transport your belongings to ALLSAFE.
24/7 security
Our units are secured 24 hours a day, 7 days a week. And each unit has its own alarm.
Lowest price
Have you seen the same unit for a better price? Then ALLSAFE offers the lowest price guarantee.
Rent from one week
You can already rent a unit from 1 week. Units can also be canceled weekly.
This is what our customers think of ALLSAFE Groningen
Make your storage easier with:
Moving tips
Seniors and elderly often move to a smaller house at some po... Continue reading
More space for business
Some freelancers have their workspace at home, others choose to... Continue reading
More space for business
Are you in favor of the 'new way of working'? Mo... Continue reading
STORAGE SPACE RENTAL IN GRONINGEN
Do you need storage space in Groningen? You can rent this easily and quickly at ALLSAFE Mini Storage in Groningen at Osloweg 131. ALLSAFE Mini Storage Groningen offers various options for both private individuals and companies.
Many people in the Groningen area and surroundings can rent a storage box from ALLSAFE Mini Storage for various situations. Are you moving or renovating and do you need temporary storage space? Or do you not live as spacious as you would like? We are happy to help you.
BEST QUALITY, MOST SERVICE
You can rent storage space at ALLSAFE from € 1.40 per week! You can choose from 20 different types of storage units. With your personal PIN you can access your own storage space. All storage units are uniquely secured (personal PIN code and lock), heated and conditioned so that your belongings remain in good condition. You can access your belongings seven days a week from 06:00 to 23:00. You are assured of the best quality, safety and service with the Lowest Price Guarantee.
You can also rent a storage box for business needs at ALLSAFE Mini Storage Groningen. For example when you need extra space for your stock, archive or inventory. Renting business storage space offers you many advantages, including the rental of our moving vans and trailer, removal services, parcel dispatch and goods receipt, and renting a PO box.
FREE TOUR AND PERSONAL ADVICE
Our Location Manager in Groningen will be happy to show you the storage options of the location. He can also provide you with appropriate advice with regard to renting the right storage space. Make an appointment now for renting storage space and experience how pleasant more spacious living and working can be.
Do you need help with the transport of your belongings? Even then ALLSAFE offers a solution. Every new tenant can make free use of our removal van or trailer for a number of hours. In addition, you can also use the moving help or moving service that lends you a hand with transporting your belongings.
ALLSAFE Mini Storage Groningen is located right next to the N7 and is close to Geling's Langste Autowasstraat and Driemond, so you can easily and quickly access your stored items. We would love to see you!
ALLSAFE STORAGE DRENTHÉ
Not looking for storage in Groningen, but looking for storage space in Drenthe? We are always close by, view our storage spaces in Drenthe. You can also always visit the Assen location.