Free transport

24/7 security

Lowest price

Rent from one week
Free transport
24/7 security
Lowest price
Rent from one week
Rent a storage unit in
ALLSAFE Self Storage Amsterdam Center
Directions
More information
Close information
Opening hours renters :
06:00 – 23:00 / 24 hour access possible
| | Reception | Telephone |
| --- | --- | --- |
| Za | 09:00 - 17:00 | 08:30 - 17:30 |
| Zo | Closed | 11:00 - 17:30 |
| Ma | 09:00 - 18:00 | 08:00 - 21:30 |
| Di | 09:00 - 18:00 | 08:00 - 21:30 |
| Wo | 09:00 - 18:00 | 08:00 - 21:30 |
| Do | 09:00 - 18:00 | 08:00 - 21:30 |
| Vr | 09:00 - 18:00 | 08:00 - 21:30 |
Opening hours renters: 06:00 – 23:00 / 24 hour access possible
| | Reception | Telephone |
| --- | --- | --- |
| Za | 09:00 - 17:00 | 08:30 - 17:30 |
| Zo | Closed | 11:00 - 17:30 |
| Ma | 09:00 - 18:00 | 08:00 - 21:30 |
| Di | 09:00 - 18:00 | 08:00 - 21:30 |
| Wo | 09:00 - 18:00 | 08:00 - 21:30 |
| Do | 09:00 - 18:00 | 08:00 - 21:30 |
| Vr | 09:00 - 18:00 | 08:00 - 21:30 |
Hide opening hours
ALLSAFE Amsterdam Centrum
Wibautstraat 135 - 139
1097 DN, Amsterdam Centrum
020-4470440
Opening hours Saturday:
24 hour access possible for tenants
More opening hours
Hide opening hours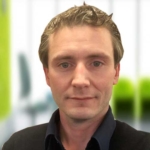 Jack Vrijvogel
Location manager
Choose your storage type and calculate your price
Promotion
NOW: 1st MONTH FOR FREE + FREE TRANSPORT
How much space do I need?
Easily calculate your required storage space in 1 minute
Free transport
Use our moving van or trailer for free to transport your belongings to ALLSAFE.
24/7 security
Our units are secured 24 hours a day, 7 days a week. And each unit has its own alarm.
Lowest price
Have you seen the same unit for a better price? Then ALLSAFE offers the lowest price guarantee.
Rent from one week
You can already rent a unit from 1 week. Units can also be canceled weekly.
This is what our customers in Amsterdam Center think
Make your storage easier with:
Moving tips
Seniors and elderly often move to a smaller house at some po... Continue reading
More space for business
Some freelancers have their workspace at home, others choose to... Continue reading
More space for business
Are you in favor of the 'new way of working'? Mo... Continue reading
STORAGE SPACE RENTAL IN AMSTERDAM CENTER
Are you looking for storage space in the center of Amsterdam? Our storage location at the Wibautstraat in Amsterdam is close to the Amstel station. With the entrance on James Wattstraat near hotel Casa 400, our storage units in Amsterdam are easily accessible for individuals and companies.
ALLSAFE Mini Storage offers you storage space in Amsterdam Center for the best price: you are assured of the best quality, safety and service. All our storage units have a unique alarm per unit so that you can store your belongings with peace of mind. ALLSAFE Mini Storage Amsterdam Center offers different types of storage space for every situation. Whether you want to store your household effects due to a move or renovation, or if you simply want to live more spaciously and need storage space for a longer period of time. At ALLSAFE Amsterdam Center you decide for yourself how long you want to rent storage space. You can rent storage space from 1 week and cancel weekly.
Different needs, different storage solutions
You can rent our smallest storage space of 1 cubic meter, but we have many different sizes up to 15 cubic meters. Ideal if you are looking for a small to medium size storage space. All our storage spaces in Amsterdam Centre are heated and conditioned so that your belongings remain in top condition. When you rent storage space at ALLSAFE Mini Storage Amsterdam Centre, you can access your belongings seven days a week from 06:00 am to 11:00 pm.
Our Location Manager in Amsterdam Center, is happy to tell you about the possibilities of renting storage space at ALLSAFE. When you rent storage space centrally in Amsterdam, you are fully equipped, including free use of our moving van or trailer (for a certain number of hours). You can also rent our means of transport at an advantageous rate, so that you can easily transport your belongings to and from the storage space.
ALLSAFE Mini Storage in Amsterdam Centre can be visited by appointment. To make an appointment, fill in the form at this page. We also have locations in Amsterdam West, Amsterdam South and Weesp.