Free transport

24/7 security

Lowest price

Rent from one week
Free transport
24/7 security
Lowest price
Rent from one week
Rent a storage unit in
ALLSAFE Self Storage Amsterdam South
Directions
More information
Close information
Opening hours renters :
06:00 – 23:00 / 24 hour access possible
| | Reception | Telephone |
| --- | --- | --- |
| Za | 09:00 - 17:00 | 08:30 - 17:30 |
| Zo | Closed | 11:00 - 17:30 |
| Ma | 09:00 - 18:00 | 08:00 - 21:30 |
| Di | 09:00 - 18:00 | 08:00 - 21:30 |
| Wo | 09:00 - 18:00 | 08:00 - 21:30 |
| Do | 09:00 - 18:00 | 08:00 - 21:30 |
| Vr | 09:00 - 18:00 | 08:00 - 21:30 |
Opening hours renters: 06:00 – 23:00 / 24 hour access possible
| | Reception | Telephone |
| --- | --- | --- |
| Za | 09:00 - 17:00 | 08:30 - 17:30 |
| Zo | Closed | 11:00 - 17:30 |
| Ma | 09:00 - 18:00 | 08:00 - 21:30 |
| Di | 09:00 - 18:00 | 08:00 - 21:30 |
| Wo | 09:00 - 18:00 | 08:00 - 21:30 |
| Do | 09:00 - 18:00 | 08:00 - 21:30 |
| Vr | 09:00 - 18:00 | 08:00 - 21:30 |
Hide opening hours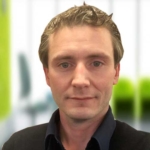 Jack Vrijvogel
Location manager
Choose your storage type and calculate your price
Promotion
NOW: 1st MONTH FOR FREE + FREE TRANSPORT
How much space do I need?
Easily calculate your required storage space in 1 minute
Free transport
Use our moving van or trailer for free to transport your belongings to ALLSAFE.
24/7 security
Our units are secured 24 hours a day, 7 days a week. And each unit has its own alarm.
Lowest price
Have you seen the same unit for a better price? Then ALLSAFE offers the lowest price guarantee.
Rent from one week
You can already rent a unit from 1 week. Units can also be canceled weekly.
This is what our customers in Amsterdam South think
Make your storage easier with:
Moving tips
Seniors and elderly often move to a smaller house at some po... Continue reading
More space for business
Some freelancers have their workspace at home, others choose to... Continue reading
More space for business
Are you in favor of the 'new way of working'? Mo... Continue reading
STORAGE SPACE RENTAL IN AMSTERDAM SOUTH
Looking for self storage in Amsterdam South? ALLSAFE Self Storage can offer various possibilities for private and corporate customers. We are pleased to assist you with storage space for all kinds of situations. Do you have things to store, or do you want to rent a garage for your car or caravan? You can rent self storage in Amsterdam starting from a few euro's per week.  You can be sure of the best quality, security and service with the Lowest Price Guarantee at ALLSAFE Amsterdam South.
Whether you temporarily need extra space because you are moving, renovating or selling or if you need storage space for a longer period of time: at ALLSAFE in Amsterdam-Zuid we meet your storage needs. Our Amsterdam storage space has 2 floors next to a ground floor where many different sizes of storage space can be found. You can rent storage space from 1 cubic meter that easily fits 10 filled moving boxes. We can also help you with the rental of storage space in the business area. For example, in Amsterdam South we offer various options for postal addresses, archive storage, tire storage and stock storage.
ALLSAFE AMSTERDAM SOUTH EASILY ACCESSIBLE
Our storage location in Amsterdam-South is close to the Makro and Volkskrant and is easily accessible via the A2. The location is within walking distance of Van der Madeweg and Overamstel metro stations. Many companies and individuals from Amsterdam and the surrounding area such as Amstelveen, Weesp and Diemen come to ALLSAFE Amsterdam-South to rent storage space. At ALLSAFE you are assured of the best quality, safety and service.
Our Location manager will be happy to advise you on the right type of storage space for your needs. If you want to rent storage space in Amsterdam-South, they can tell you everything about our storage services, including the rental of our moving vans and trailers, moving services, parcelshipping and receival of goods and renting PO boxes.
ALLSAFE Mini Storage has several locations in Amsterdam. Therefore check out the locations in Amsterdam-West, Amsterdam Center or Weesp. Looking for storage space in North Holland? View our ALLSAFE storage space North Holland.