Free transport
24/7 security
Lowest price
Rent from one week
Free transport
24/7 security
Lowest price
Rent from one week
Rent a storage unit in
ALLSAFE Self Storage Ridderkerk
Directions
More information
Close information
Opening hours renters :
06:00 – 23:00 / 24 hour access possible
| | Reception | Telephone |
| --- | --- | --- |
| Wo | 09:00 - 18:00 | 08:00 - 21:30 |
| Do | 09:00 - 18:00 | 08:00 - 21:30 |
| Vr | 09:00 - 18:00 | 08:00 - 21:30 |
| Za | 09:00 - 17:00 | 08:30 - 17:30 |
| Zo | Closed | 11:00 - 17:30 |
| Ma | 09:00 - 18:00 | 08:00 - 21:30 |
| Di | 09:00 - 18:00 | 08:00 - 21:30 |
Opening hours renters: 06:00 – 23:00 / 24 hour access possible
| | Reception | Telephone |
| --- | --- | --- |
| Wo | 09:00 - 18:00 | 08:00 - 21:30 |
| Do | 09:00 - 18:00 | 08:00 - 21:30 |
| Vr | 09:00 - 18:00 | 08:00 - 21:30 |
| Za | 09:00 - 17:00 | 08:30 - 17:30 |
| Zo | Closed | 11:00 - 17:30 |
| Ma | 09:00 - 18:00 | 08:00 - 21:30 |
| Di | 09:00 - 18:00 | 08:00 - 21:30 |
Hide opening hours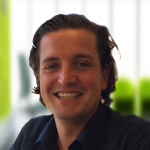 Jeffrey de Mooij
Location manager
Choose your storage type and calculate your price
Promotion
NOW: 1st MONTH FOR FREE + FREE TRANSPORT
How much space do I need?
Easily calculate your required storage space in 1 minute
Free transport
Use our moving van or trailer for free to transport your belongings to ALLSAFE.
24/7 security
Our units are secured 24 hours a day, 7 days a week. And each unit has its own alarm.
Lowest price
Have you seen the same unit for a better price? Then ALLSAFE offers the lowest price guarantee.
Rent from one week
You can already rent a unit from 1 week. Units can also be canceled weekly.
This is what our customers in Ridderk think
Make your storage easier with:
Moving tips
Seniors and elderly often move to a smaller house at some po... Continue reading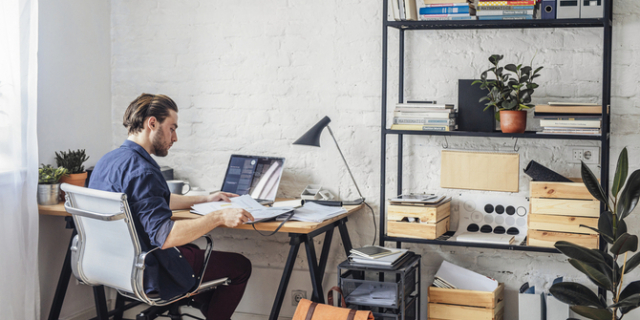 More space for business
Some freelancers have their workspace at home, others choose to... Continue reading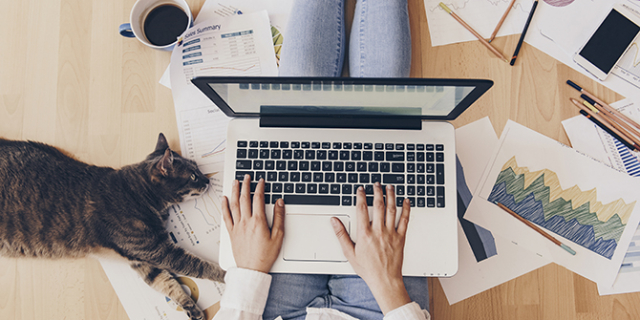 More space for business
Are you in favor of the 'new way of working'? Mo... Continue reading
STORAGE SPACE RENTAL IN RIDDERKERK
Are you looking for storage space in Ridderkerk? Then you have come to the right place at our location for renting storage space. You will find our Mini Storage Ridderkerk at Schaapherderweg 1-B in Ridderkerk, near McDonald's Barendrecht and the Van der Valk Hotel Ridderkerk.
ALLSAFE Mini Storage offers various options for renting storage space to both individuals and companies in Ridderkerk and the surrounding area. You can rent a storage space from us from € 1.40 per week. You can choose from many sizes of storage space, some on the ground floor and some on several floors. All higher storage areas are easily accessible by lifts and stairs.
FLEXIBLE AND AFFORDABLE RENTAL STORAGE SPACE
Whether you are looking for temporary storage space because you are moving or renovating or whether you want to rent permanent storage space in Ridderkerk: at ALLSAFE you can rent a well-secured, heated and conditioned storage space from one week. All our storage units are 3 meters high, so you can also store larger items or put them upright. For example, you can already put a sofa on its side, place some boxes on top and save valuable square meters.
You are assured of the best service, quality and price with our Lowest Price Guarantee. This warranty also applies to temporary storage offers from other storage providers in Ridderkerk and the surrounding area.
Advantages of renting storage space in Ridderkerk
In addition to individuals, you can also rent business storage space in Ridderkerk at ALLSAFE Mini Storage. For example, do you have a growing trading stock or fluctuating stocks? Do you want to safely store your POS material, service parts or promotional material? Is your archive growing and do you need archive storage? Business storage at ALLSAFE Mini Storage Ridderkerk offers you many advantages. Examples of this are parcel dispatch and receival of goods.
To make it easier to move and store your valuables, we have a store at our storage location Ridderkerk with various moving products. Pack your belongings in bubble wrap, special covers or other packing material. Stack your things the right way with sturdy moving boxes, archive boxes or book boxes.
Do you need transport to take your belongings to storage? Every new tenant can make free use of our moving van or trailer for a number of hours. In addition, you can also use our moving service who will help you with lifting and transporting your belongings to your storage.
RENT STORAGE SPACE IN ROTTERDAM?
Did you know that our location in Ridderkerk is also very close if you are looking for storage space in Rotterdam? If you live in the south of Rotterdam, our location in Ridderkerk is also a suitable and cheaper option. Because this location is located right next to the A16 and A15, you can always reach your storage unit quickly.
Another location that may also be nearby is our location in Capelle  on Fascinatio Boulevard. Here too you have plenty of storage units available to store your belongings safely and easily.