Free transport
24/7 security
Lowest price
Rent from one week
Free transport
24/7 security
Lowest price
Rent from one week
Rent a storage unit in
ALLSAFE Self Storage Sittard
Directions
More information
Close information
Opening hours renters :
06:00 – 23:00 / 24 hour access possible
| | Reception | Telephone |
| --- | --- | --- |
| Wo | 09:00 - 18:00 | 08:00 - 21:30 |
| Do | 09:00 - 18:00 | 08:00 - 21:30 |
| Vr | 09:00 - 18:00 | 08:00 - 21:30 |
| Za | 09:00 - 17:00 | 08:30 - 17:30 |
| Zo | Closed | 11:00 - 17:30 |
| Ma | 09:00 - 18:00 | 08:00 - 21:30 |
| Di | 09:00 - 18:00 | 08:00 - 21:30 |
Opening hours renters: 06:00 – 23:00 / 24 hour access possible
| | Reception | Telephone |
| --- | --- | --- |
| Wo | 09:00 - 18:00 | 08:00 - 21:30 |
| Do | 09:00 - 18:00 | 08:00 - 21:30 |
| Vr | 09:00 - 18:00 | 08:00 - 21:30 |
| Za | 09:00 - 17:00 | 08:30 - 17:30 |
| Zo | Closed | 11:00 - 17:30 |
| Ma | 09:00 - 18:00 | 08:00 - 21:30 |
| Di | 09:00 - 18:00 | 08:00 - 21:30 |
Hide opening hours
Paul Wanten
Location manager
Choose your storage type and calculate your price
Promotion
NOW: 1st MONTH FOR FREE + FREE TRANSPORT
How much space do I need?
Easily calculate your required storage space in 1 minute
Free transport
Use our moving van or trailer for free to transport your belongings to ALLSAFE.
24/7 security
Our units are secured 24 hours a day, 7 days a week. And each unit has its own alarm.
Lowest price
Have you seen the same unit for a better price? Then ALLSAFE offers the lowest price guarantee.
Rent from one week
You can already rent a unit from 1 week. Units can also be canceled weekly.
This is what our customers think of ALLSAFE Sittard
Make your storage easier with:
Moving tips
Seniors and elderly often move to a smaller house at some po... Continue reading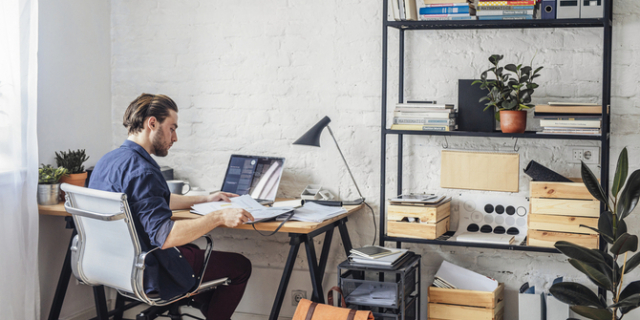 More space for business
Some freelancers have their workspace at home, others choose to... Continue reading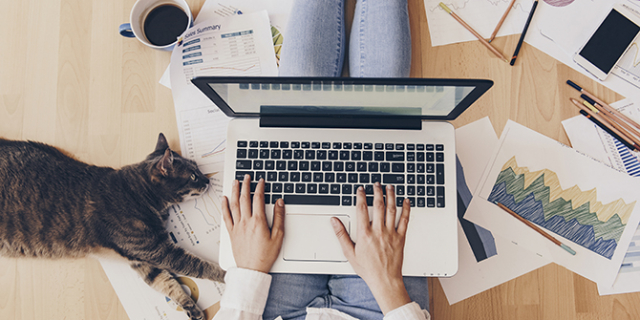 More space for business
Are you in favor of the 'new way of working'? Mo... Continue reading
STORAGE SPACE RENTAL IN SITTARD
At ALLSAFE Mini Storage Sittard you can easily rent storage space according to your wishes. You are assured of the best quality, safety and service with the Lowest Price Guarantee. You decide which storage space you need and how many cubic meters you want to rent. With us, you can rent storage space from 1 cubic meter, up to any desired size.
Are you going to move or renovate soon and do you need temporary storage space in the Sittard area? Or do you want to live more spaciously and are you looking for extra space permanently? Many private individuals who are looking for household storage rent storage space at ALLSAFE Mini Storage. Because all areas are uniquely secured, heated and conditioned, you can rest assured that your stored items will remain in good condition. The storage area is secured 24/7 and is easily accessible by car. Our storage areas are all located on the ground floor, where you can park the car inside and load and unload under cover.
HELP WITH TRANSPORT
Do you need help with the transport of your belongings that need to be stored? We can also help you with this. Our moving assistant will come to you with a moving van and help you with lifting and placing your things in the storage space.
Do you have your own company and do you want to rent business storage space in Sittard? Renting business storage space offers you many advantages, including the rental of our removal vans and trailer, removal services, parcel dispatch and goods receipt, and renting a PO box. This way you don't have to be present during the delivery of goods and you save valuable time.
Our Location Manager in Sittard knows everything about renting storage space. He can provide you with appropriate advice regarding the size of the storage space and can tell you everything about our security systems. Parking in front of the door is free and the coffee is ready!
ALLSAFE STORAGE NORTH BRABANT
Not looking for storage in Limburg, but looking for storage space in North Brabant? We are always close by, view our storage spaces in North Brabant. You can also go to our  Eindhoven and in Oss.