Free transport

24/7 security

Lowest price

Rent from one week
Free transport
24/7 security
Lowest price
Rent from one week
Washbox Weesp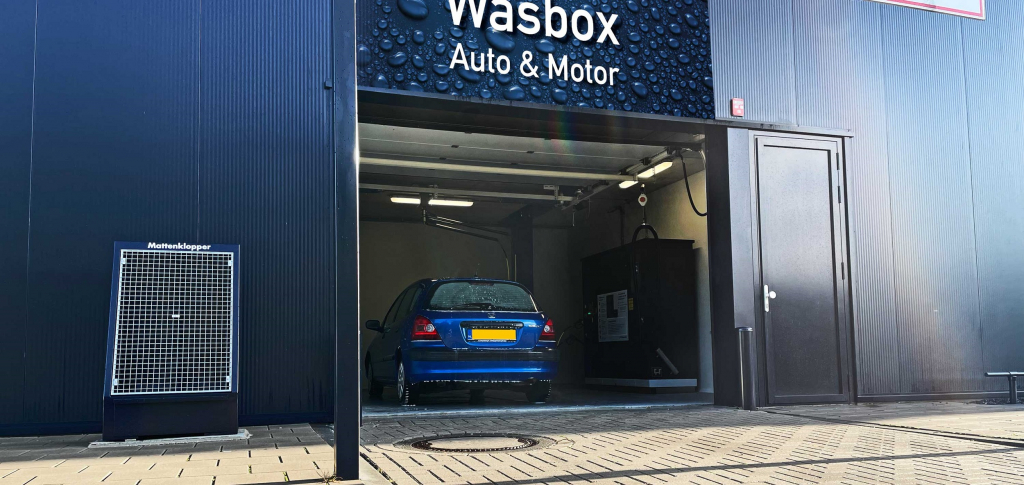 New! A car and motorcycle wash box – at ALLSAFE Self Storage in Weesp
The best in the region, experience the difference!
Are you careful with your car and/or motorcycle? Then you wash him at ALLSAFE. The safest do-it-yourself washbox for the best results. Suitable for both cars and motorcycles.
The very best for your car and motorcycle
At ALLSAFE you wash only using the very best materials. Our cleaner and shampoo ensure optimal cleaning; you rinse with osmosis water without leaving any stains; with our ShieldTecs wax treatment you really make the difference: give your car an invisible second skin for a brilliant shine and long-lasting protection of your paint. The pearl effect is unparalleled, so you don't even need your windshield wipers during a rain shower. A party for the true car enthusiast, whether you drive an oldtimer, a supercar or a family car.
Unique, in the Netherlands: laundry box with drying program
Our laundry box is the only one in the Netherlands to have a powerful hand dryer with which you can easily blow dry your car and motorcycle. This way, you can immediately bring it into showroom condition after every wash.
Special features of the bike wash box
Excessive water pressure can cause damage to the engine block, chrome or plastic parts on motorcycles. That is why our washing box has a special separate program for engines where the pressure is reduced to 45 bar. Still a powerful beam, but just as safe.
For extra comfort and convenience, store your helmet and gloves in a heated locker during the wash.
Overview washing programs of the laundry box:
Prewash  (rinse away loose dirt)
Foam washing (removing difficult dirt with foam brush or high-pressure foam lance)
Rinse (rinse with clean water)
Wax (for extra shine and protection of your paint)
Spot-free rinse (osmosis water, does not leave drops and limescale residues).
To dry
Tire inflator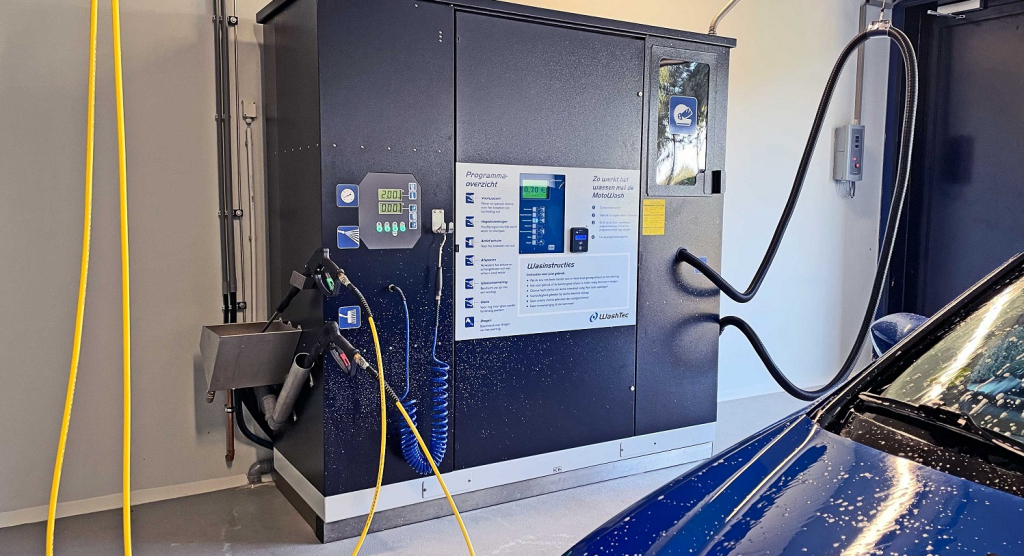 As a motorcyclist, would you like to keep your helmet and gloves dry? Then you can store your helmet and gloves free of charge in the special locker during the wash.
In addition to the laundry box, you have a powerful vacuum cleaner and carpet beater at your disposal for extra thorough work.
Opening hours washbox in Weesp:
Our washbox in Weesp is open every day from 09:00 to 18:00. You pay contactless and you can wash from € 2! You can just drive by without an appointment.
Address details laundry box in Weesp:
ALLSAFE Self Storage Weesp
Chocolateweg 6
1381 DA Weesp