Free transport

24/7 security

Lowest price

Rent from one week
Free transport
24/7 security
Lowest price
Rent from one week
Moving blog series, part 4 – moving with seniors
11 December 2019
By elsemieke
Reading time:
5
minutes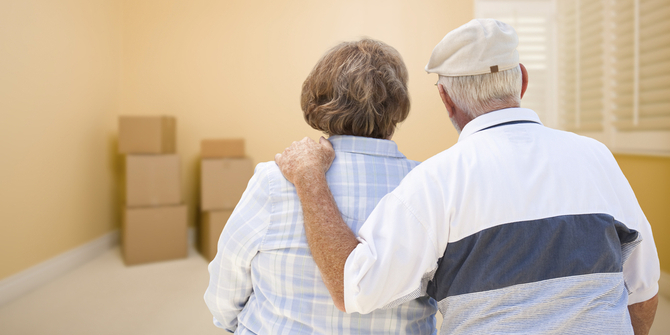 Moving tips
Seniors and elderly often move to a smaller house at some point. For example, because they no longer need so much space or because they will be located closer to the center and therefore closer to all facilities. That saves traveling! Such a move can be a challenge, especially if you are moving from a large house with a garden to an apartment. What do you do with all the stuff?! With these 6 tips you will certainly succeed!
TIP 1: START ON TIME!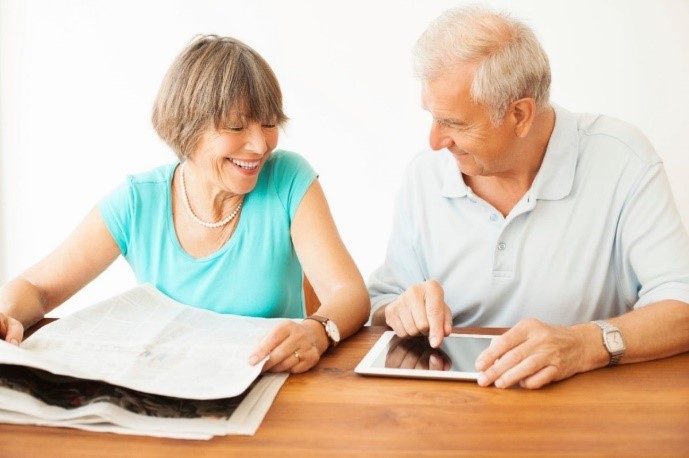 One of the most important tips for any move is a solid planning. A lot has to be done on the moving day or moving days themselves. With good preparation everything will run smoothly! Therefore, make to-do lists in advance with various tasks, such as:
Buy moving boxes
Arrange moving help
Pass on address changes to friends, family, etc
Clean the new house for a fresh start
Determine what stuff will and won't go with you to the new house
Include deadlines for yourself as well. This way you know for sure that you will be ready on time! For example, you can only clean the new house just before the move, but you can buy moving boxes fairly early. Then you can also start packing on time so you have enough time.
TIP 2: THE CORRECT PACKING MATERIAL
When elderly people move, many things with a high (emotional) value are often taken with them. Over the years you have probably collected a lot of stuff. Think of that beautiful antique cupboard that has served you well for years or all the beautiful souvenirs from the trips with your partner or friends. Of course you want to get it neatly into your new home!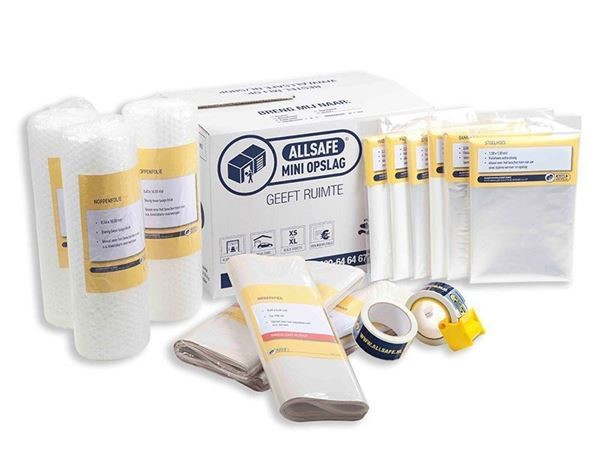 Good moving boxes and other packaging materials should not be missing! Other packaging materials include mattress covers, wrapping paper and bubble wrap. This allows you to move your belongings in such a way that they remain in excellent condition. We have complete moving packages available, so you don't have to search long and still have everything at hand!
TIP 3: HELP WITH MOVING
When the elderly move, a little help is quite welcome, right?! You already have a very handy helping hand with friends and family. Ask them in advance so that time can be made available for the move.
Afraid of asking too much? Not necessary at all! Although it is quite a job, it often turns out to be fun afterwards. Moving is an important life event. Contributing to this is not a burden, but rather something beautiful. So don't hesitate to just ask for help! There are also other solutions. For example, ALLSAFE Mini Storage offers a moving aid that takes a lot of work off your hands. That saves you a lot of carrying!
TIP 4: SORT YOUR STUFF
An important and fun job: sorting your stuff! When you move to a smaller house, you will have to make a selection. Some things go with you, others go away and for some things you start looking for another solution. A lot of things will of course go with you to your new home. Everything you use in daily life and for which you have the space can go into the boxes. When going through your house you will also encounter items that you no longer use or are broken. Just throw that away. Enjoy that space!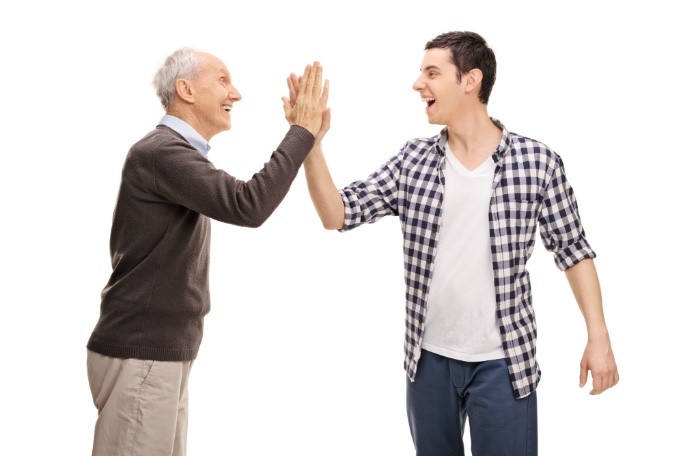 However, you will also encounter many items that you do not actually want to get rid of, but for which you do not have room in your new home. Think especially about memories of all the beautiful things you've done. So, for example, souvenirs, old school items of yourself or children and/or grandchildren or items that go to the trousseau of your grandchildren. Another category is seasonal stuff. For example, you only need your summer wardrobe and winter wardrobe for part of the year. Not handy if your big winter coats fill your closet space in the summer! Flexible storage at ALLSAFE offers the solution for you! By using flexible storage you can store your belongings at a distance, but they are always available when you need them. This way you don't have to throw anything away, but you can live a spacious life in your new home. Handy, right?
With these tips, moving will be a breeze. Good luck and have fun!
More space for business
Some freelancers have their workspace at home, others choose to... Continue reading
Moving tips
Seniors and elderly often move to a smaller house at some po... Continue reading